Introduction to Kekistan's Cuckpasta Wiki
Welcome to the wiki! Please read the Rules and Quality Standards before posting.
For help on writing a creepypasta, click here:[1]
While most of our pastas are Lost Episode or Video Game pastas, other creepypasta genres are also welcome. Click on the "categories" tab at the bottom of the page to see what categories are available.
The Rules page is in the tab labeled "Wiki Content."
Before you post a pasta, please read our Quality Standards!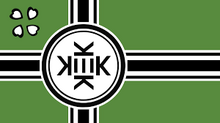 Enjoy your time here. Have fun!
Please note, there are only two genders!
As we say, "You can never have too much creep."
Community content is available under
CC-BY-SA
unless otherwise noted.